MAKING MEASUREMENTS - LEGAL REQUIREMENTS
According to the PN-HD 60364-6: 2016-07 standard, we divide electrical measurements into:
• acceptance checks
• periodic checks
According to this standard, the electrical installation should be checked during assembly and after its completion, before handing the user to operation.
The person performing the reviews and measurements should have appropriate qualifications and be competent in the field of checks (G1 E + D).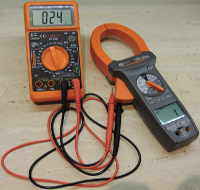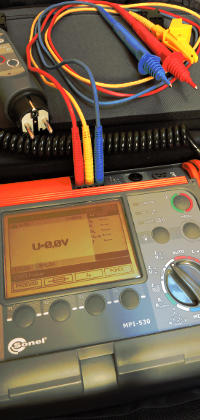 TYPES AND FREQUENCY OF MEASUREMENTW
Room type
Effectiveness of electric shock protection
Insulation resistance
About caustic fumes
1 year
1 year
Excessive explosion
1 year
1 year
Open area
1 year
5 years
Very moist with moisture approx 100%,
damp temporarily 75-100%
1 year
5 years
Hot with an air temperature
over 35 degrees Celsius
1 year
5 years
Threatened by fire
5 years
1 year
They pose a threat to people
(ZL I, ZL II, ZL III)
5 years
1 year
dusty
5 years
5 years
Others not listed
5 years
5 years
MEASUREMENTS PERFORMED DURING CHECKING AND PERIODIC CHECKS
During the check of electrical installations, the following measurements are made as required:
• continuity of wires
• insulation resistance of electrical installations
• protection with SELV, PELV or electrical separation
• resistance / impedance of supports and walls
• automatic power off
• subsidiary protection
• Polarity check
• check the phase sequence
• functional and operational tests
• voltage drop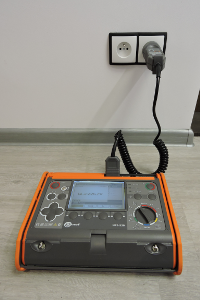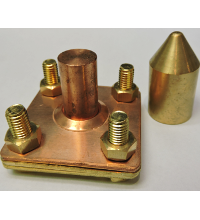 INSTALLATIONS AND SPRING EQUIPMENT, EARTHING
Lightning protection is not only an installation on the façade of a building whose condition is easy to assess and control, but also an underground part that plays a very important role in the discharge of electricity to the ground. Earth electrodes are exposed due to their location in the ground for corrosion and hence the loss of the possibility of effective discharge of electricity.

To ensure effective protection against electric shock and lightning protection, measurements should be regularly carried out and, if necessary, the earthing system should be conducted preferably using the most corrosion-resistant materials, ie copper-plated earth electrodes.